Sporting activities

Sporting activities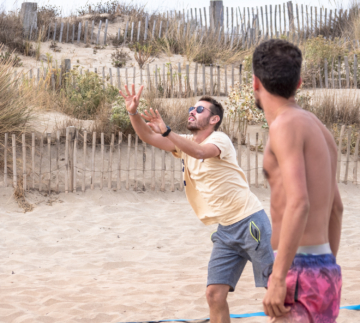 Beach volley
A game on white sand, the sound of the sea and laughter guaranteed !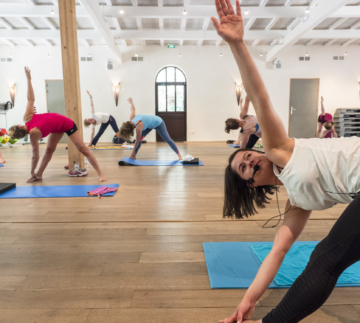 Body Attack
Calorie burner par excellence, this course connects movements simple but effective for working your cardiovascular system.
From 14 years old.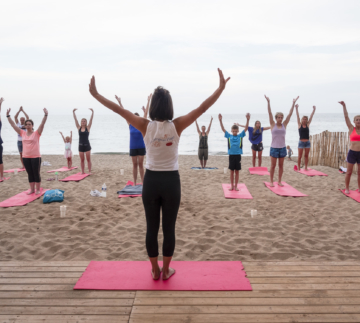 Body Balance
Mix of T-chai and Pilates allowing to strengthen muscles gently. From the age of 14.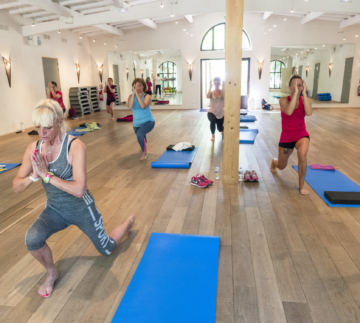 Body Sculpt
Overall muscle toning of the body, in particular of the thighs, glutes and abs without additional charges.
From 14 years old.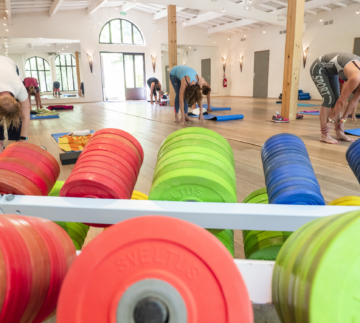 Cross Training
Sequence of several physical exercises in forms individual workshops to work at your own pace.
From 16 years old.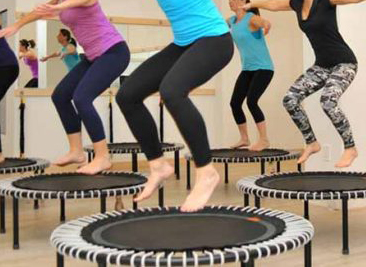 Fitness Trampoline
Course with individual trampoline allowing to work as well sound cardio, balance and tone! From 16 years old.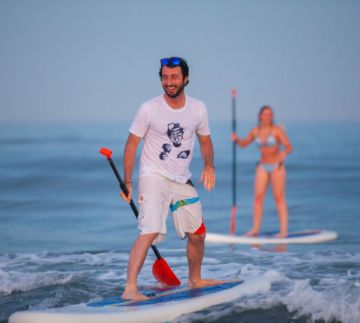 Paddle
Maixent can hire out paddles to you to discover for yourself or with your family the joys of this new sport.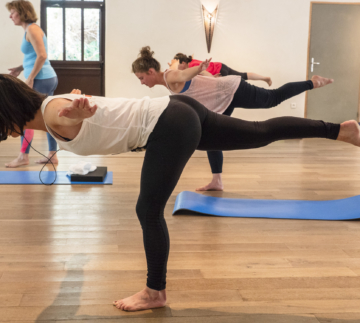 Pilâtes
Physical training inspired in by yoga and gymnastics.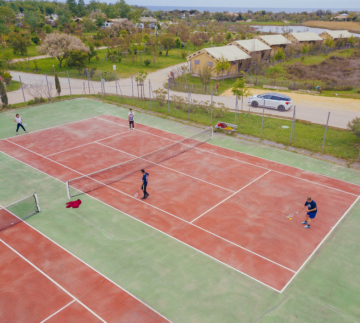 Tennis
Tennis workshop supervised by a professional coach. Open to all levels and all ages.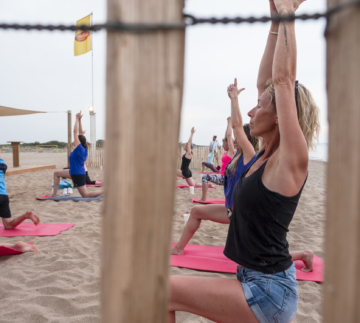 Yoga
Come wake up your body and your mind with this Ashtanga Yoga which will make you chain beginners postures in order to gain serenity. From the age of 8.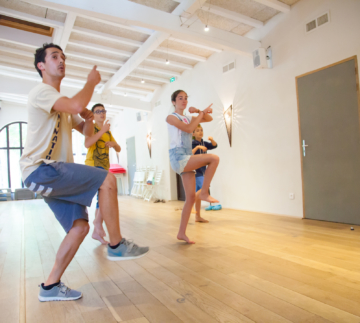 Zumba
Mix of dance styles and fitness movements to burn calories while having fun dancing. Accessible for the whole family!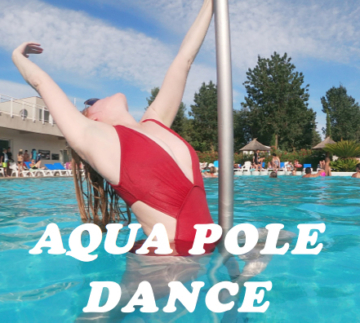 Aqua Pole Dance
The aqua pole dance works the core, and all the muscles in your body, but gently.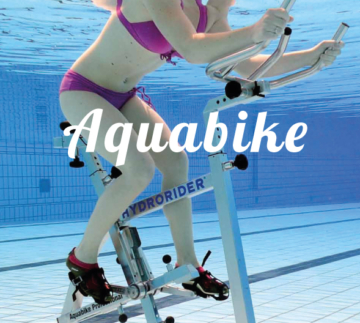 Aquabiking
The action of cycling combined with the many benefits of water make aquabiking a sport that is both complete and accessible to many.