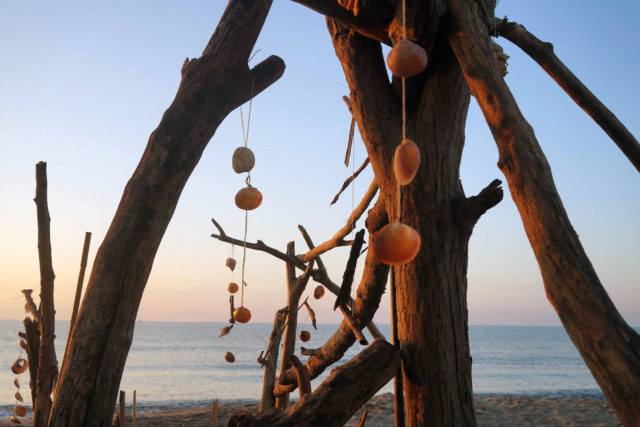 The story and the values of our campsite
Discover the history of the Amat family and the Le Sérignan Plage campsite, a love story with holidaymakers which has lasted for more than 50 years. For two generations now, the Amat family has had the sole objective of the complete satisfaction of its residents, on one of the loveliest campsites in Languedoc Roussillon. On this page, you will also find all of our initiatives, our commitments and our values in favour of the protection of the environment.

Camping,
a family adventure
since 1965

The story of
Sérignan Plage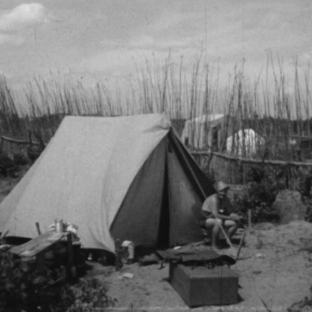 A pioneering company in tourism
Although in 1965, tourism was already a sector that was spoken of as up-and-coming, when Etienne and Henriette Amat set up by the beach in Sérignan, where there was neither a tarred road, nor water, nor electricity, they were a little bit taken for 'crackers' ('les fadas' as we say in the Midi!).
At that time, they did not have the money to buy the land necessary for the creation of their business. However, Etienne Amat, a visionary agricultural trade unionist, managed to convince his wine-growing neighbours from 1965 to trust him through renting acres of land which were not yielding much. The concept thus gathered together around 60 lessors within a non-trading land partnership, who formed an association for both the growth of business and the development of tourism.
However, the pioneering side did not stop there. Later they created one of the first swimming pools in a campsite by the sea in the Languedoc-Roussillon. They also very quickly offered entertainment and activities, multiplying facilities, whilst developing (well before this became the trend) an ecological system for the treatment of waste water The countryside has never been forgotten here! Year after year, Le Sérignan Plage became an oasis of greenery at the heart of wild countryside, owned by the Conservatoire du littoral (which ensures the protection of France's outstanding natural areas including coastal areas).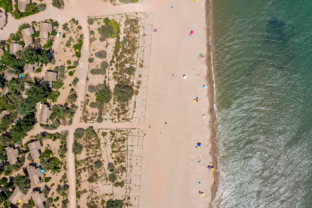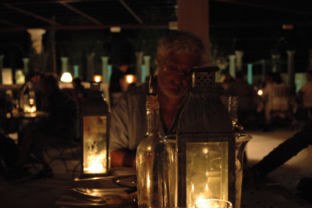 Key dates
1992
The handover to the current manager Jean-Guy Amat, who will also anticipate holidaymaker needs. Innovation is constant on this market-leader of camping and caravanning establishments.
2004
The focus is placed on accommodating babies during, before and after the high season, with many facilities, including an indoor pool and the maison des tout-petits (toddlers' playhouse).
2006
The first high-end accommodation, the "Cabane Pêcheur" cabins, are introduced, which wins Le Sérignan Plage numerous European awards.
2008
The first high-end accommodation, the "Cabane Pêcheur" cabins, are introduced, which wins Le Sérignan Plage numerous European awards.
2013
The year is marked by putting in an entirely new splash pad of 1,000 m² with a boat reminding you of the jousts in the port of Sète, water slides, cannons, water pistols, water arches, and a ventre glisse (an inflatable activity involving sliding on your stomach)…An entirely new vehicle-free area opens in Le Sérignan Plage. It accommodates, alongside the natural and protected area, new cabins: the Canardières.
2015
An entirely new area is introduced with "Cottage Patio" accommodation, which is air-conditioned, with 3 bedrooms to welcome up to 7 people! Perfect for a holiday with large families and blended families (with step-relations…)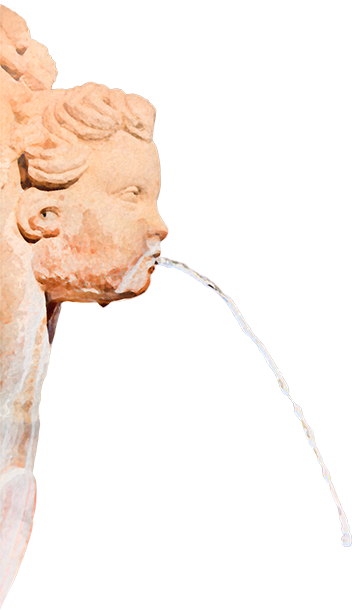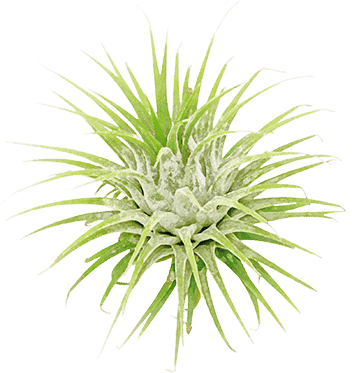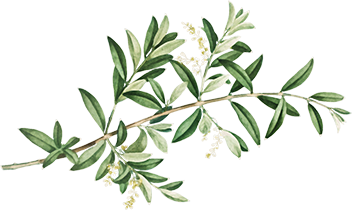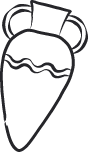 Our approaches and values
A campsite involved
in environmental
protection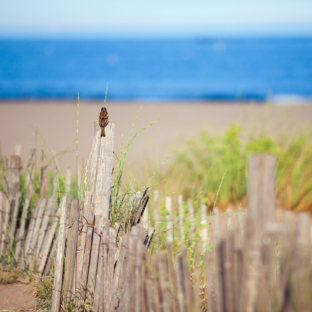 All of our initiatives and our values
Le Sérignan Plage is a story of a family based upon know-how, values and initiatives in favour of environmental protection. Thanks to its advantageous location at the heart of an area protected from all urbanisation by the Conservatoire du Littoral, Le Sérignan Plage is a trail-blazer establishment for ecological camping established in the centre of an oasis of greenery.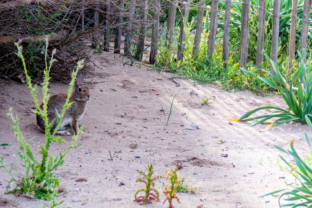 Our initiatives
Sorting and increasing the value of waste.
Saving drinking water supplies.
The linking and the creation of a second network of untreated water (non-drinking), so as to ensure the watering of flowerbeds and lawned areas.
Use of low-energy lighting and electric vehicles.
Use of low-energy lighting and electric vehicles.
Fighting against mosquitos in a natural way. Our solutions have included protecting swallows' nests (a single swallow can consume up to 850 insects per day!), and putting in nesting boxes for bats (a bat eats between 2,000 to 7,000 insects per night!). We have also arranged at key points devices which trap mosquitos by impersonating human breathing (thanks to the presence of CO2 – carbon dioxide…).
Encouraging natural plant pollination by introducing bee hives here and there on the campsite.
Protection of plant biodiversity by installing fences made of wooden slats on the dune so as prevent trampling of rare species and channelling species movement.
Reusing the earth that we remove during our winter works.
Heating swimming pools by pumps that use recent heat so as to reduce our electric consumption.
The installation of electric recharge terminals so that holidaymakers can recharge their vehicle.
Planting more than 2,000 different forms of vegetation each year, by favouring local species, being cheaper to water and treat.
Calling upon local companies for the design and production of cabin projects (creating/maintaining jobs and sharing the spin-offs of tourist development).