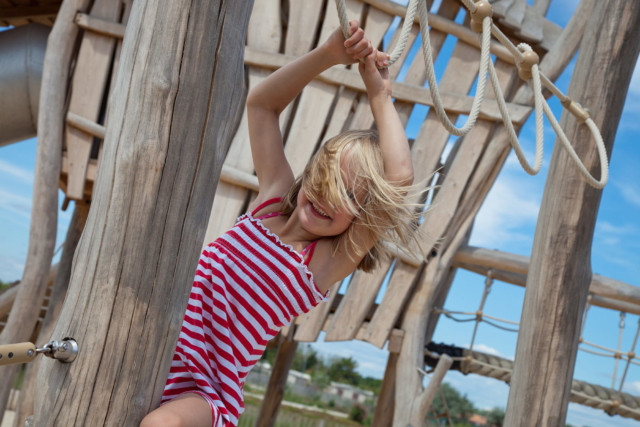 oops
Everything for children
A family campsite in the Hérault
Le Sérignan Plage is a family campsite which has thought of everything for your children. Discover the multitude of activities arranged by a professional team that is cheerful, dynamic and attentive to everyone's needs. Plenty to spend an unforgettable holiday, whilst having fun within the multitude of children's clubs and play facilities.

A campsite with a children's
club in Sérignan

A multitude of
activities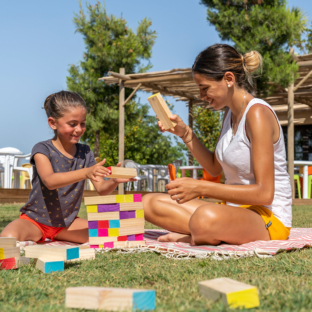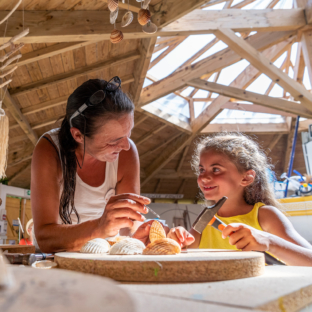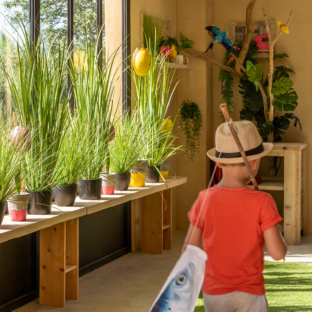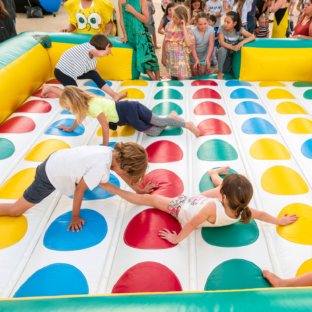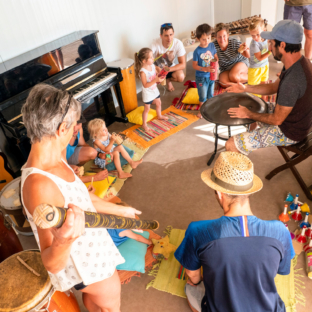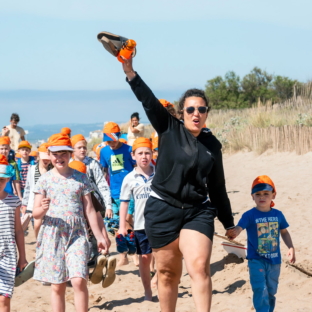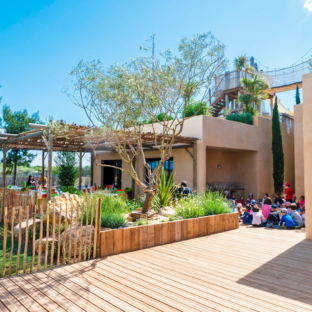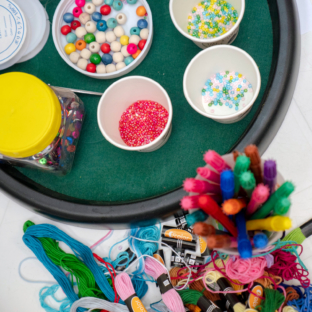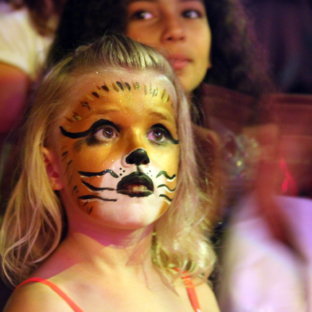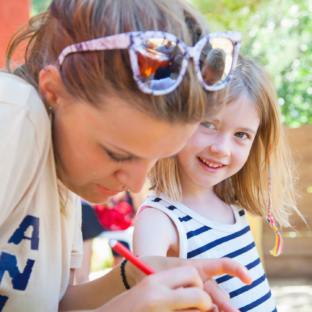 Heaven for
children
On Le Sérignan Plage, the proposed activities are adapted for all ages. So that your children don't get bored, Le Sérignan Plage has thought of everything…There is something for everyone here.
The activity team welcomes your children in their own language and offers them activities in a specially laid-out premises and outdoors. Various workshops are arranged depending upon the number of children, their age and their mother tongue.
Your children will be able to discover early-learning activities with magic, the circus, cooking, producing shows, permaculture and even the mini disco.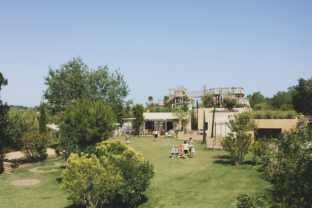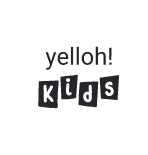 Children's clubs from aged 4 to 6
and 7 and 9
Attention!
On days when swims are planned, children should take a cap and suncream (to avoid sunstroke), swimwear, a towel and dry clothes. In July and August, the pool access card is requested.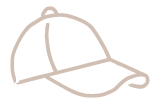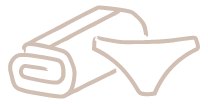 Games · laughs · shows · magic · creativity ·
Games · laughs · shows · magic · creativity ·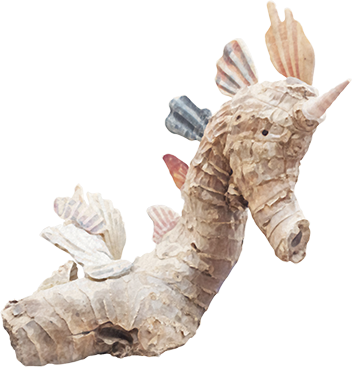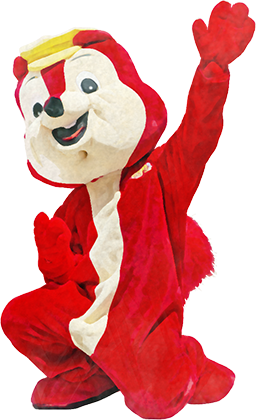 Discover the world
by having fun
The play areas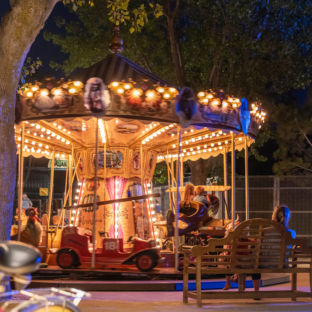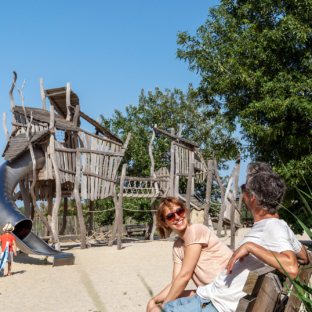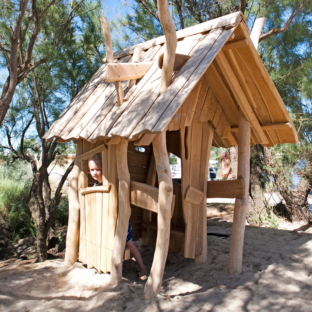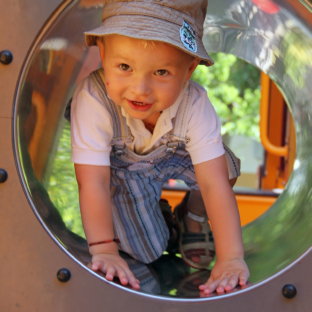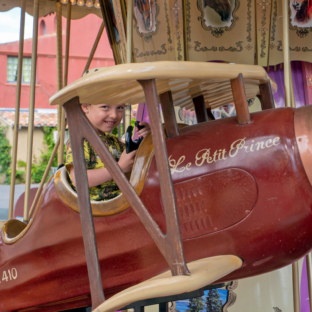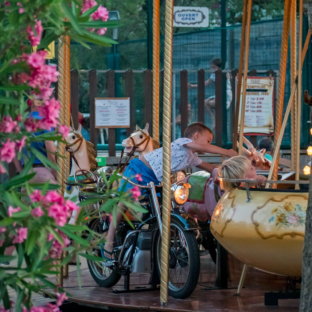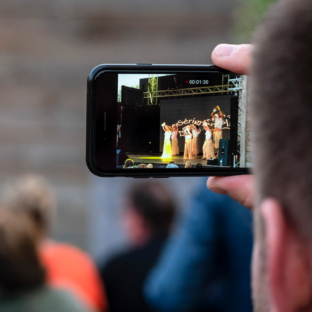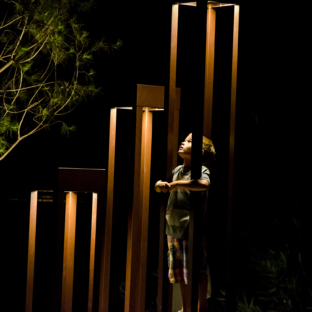 Everything to entertain
children
To provide the maximum entertainment for your children, our campsite has a multitude of play areas, so that your children can play entirely safely close to your accommodation.
Le Sérignan Plage also has a large room with pinball machines, table football, simulators, palets (a French throwing game) and billiards…Next head to the creative workshop with your parents, to make holiday souvenirs to take away with you.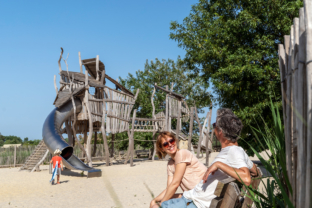 Namely!
Musical early-learning, exploring permaculture and a wood workshop are amongst the activities offered by the campsite in addition to the Mini Clubs.