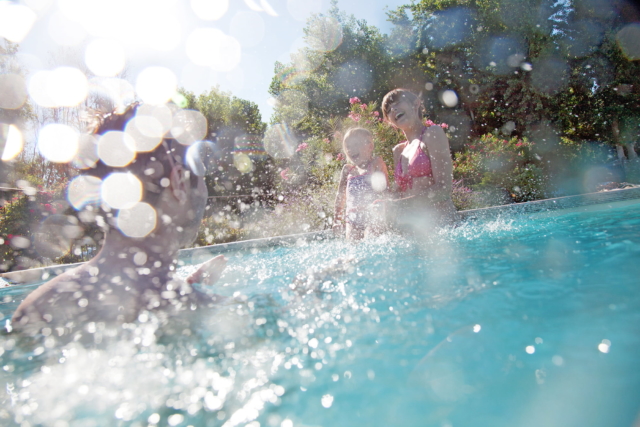 A campsite with a water park in the Hérault
Welcome to Le Sérignan Plage Our campsite with a swimming pool will delight young and old alike! Come and venture into our superb water park, comprising a lagoon swimming pool, and aquatic water play facilities and numerous other pools.

A huge lagoon of 850 M²

The lagoon
swimming pool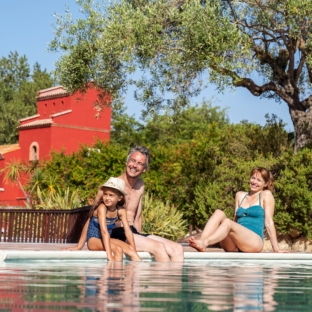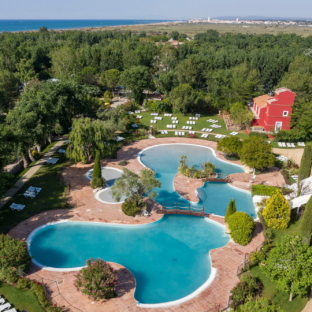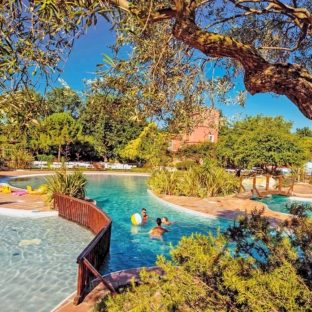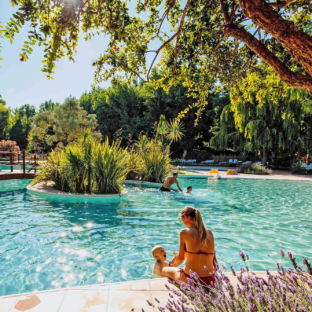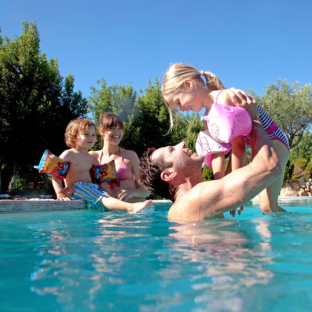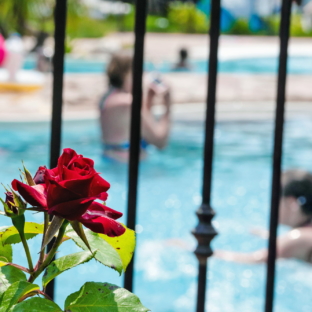 Your toes
fanned out
The lagoon consists of 1 island, 2 bridges, 4 pools, and it is the start of an adventure on dad's back, with or without armbands! This magnificent lagoon will perfectly suit all the family, with its gentle depth variation, to enable the very young to appreciate aquatic delights safely.
A real piece of paradise in the heart of the Le Sérignan Plage campsite, the hugh water park of 850 m² consists of several tropical lagoons and water slides! Around this same area, many olive trees, pines and eucalyptus trees provide shade to relax between dives.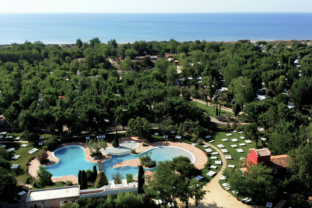 Only clothes
for swimming
allowed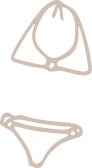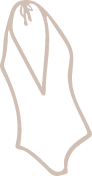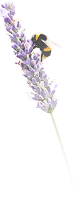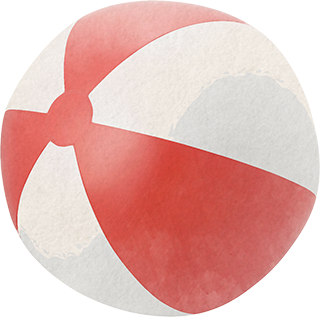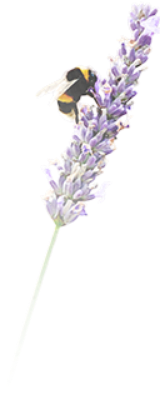 Discover the delights of water

Splash pad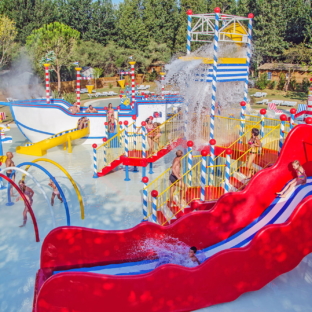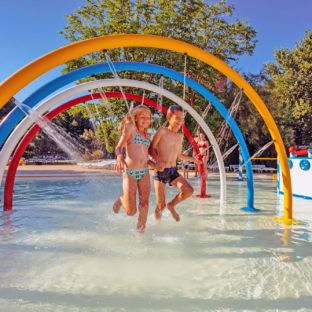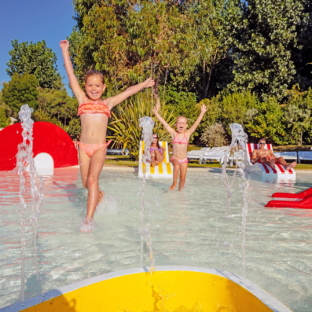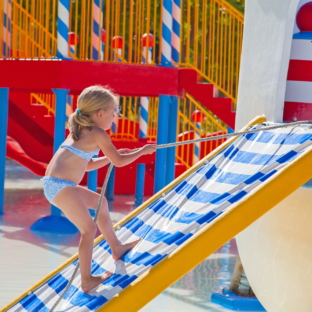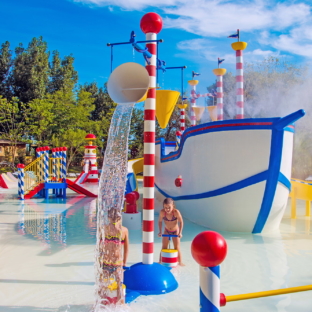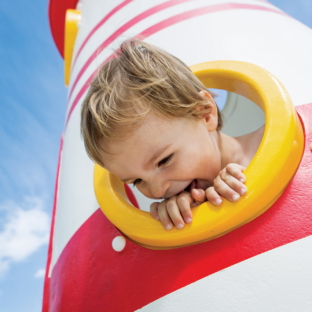 Water games and
shouts of laughter
Le Sérignan Plage has an aquatic play facilities area of 1,000 m² for the greatest delight of children! Discover another way of playing in water in an aquatic park set around the marine theme, with water slides, water fountains and water jets.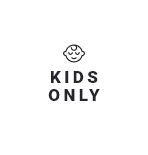 For children
from 1 to 8 years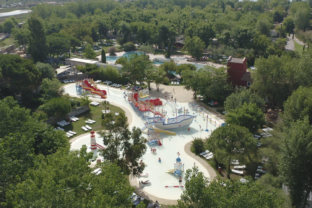 Drenching themselves, having slides, having fun, splashing around…so many activities which will delight the very young!
bikini · slides · splashes
bikini · slides · splashes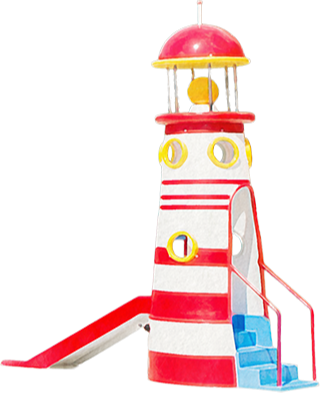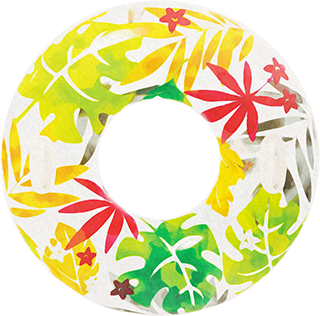 A campsite with water slides
for young and old alike

Slides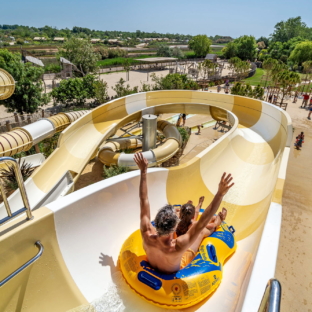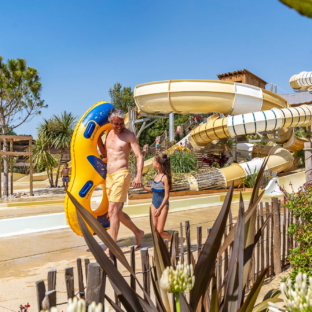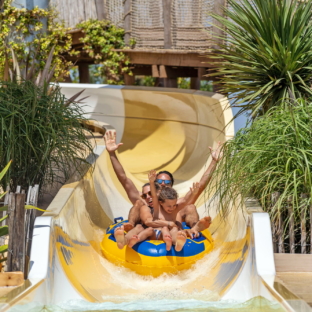 How about a slide party?
Water slides as far as the eye can see to have loads of thrills, a real water adventure at Le Sérignan Plage! Once you have gone down one of the 4 water slides, it only remains for you to climb up on on to the island, cross the wooden bridge and start again…Delight in perspective for parents and children alike!
In our campsite with a water park in the Hérault, there is a multitude of aqua play experiences for you as friends or as a family!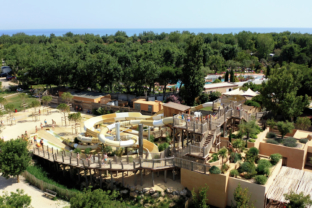 Recommended for adults
who have kept the spirit of a child.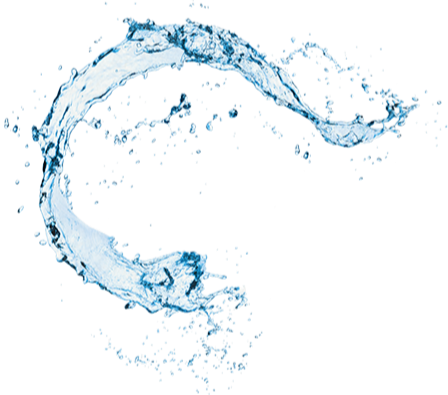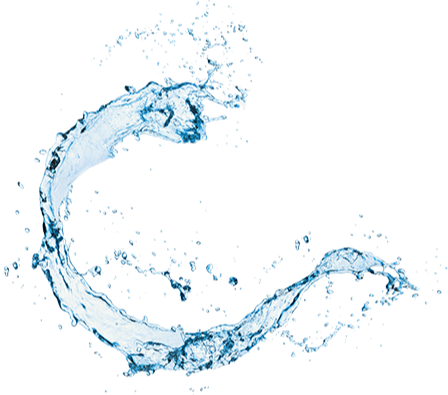 The campsite snack bar
The Kabanon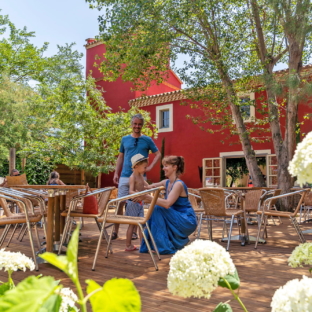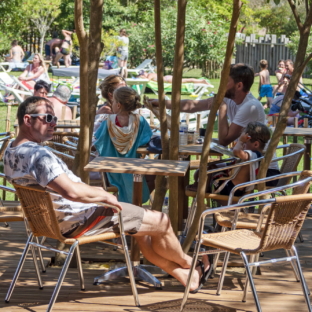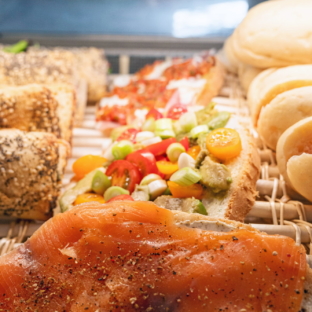 The swimming pool snack bar
In the shade of pine and eucalyptus trees, come and cool down with a delicious cocktail at the swimming pool snack bar. Located right opposite the water park, the Kabanon is an area for conviviality and sharing. For hunger pangs, we also offer snacks and ice creams to enjoy on the cosy terrace of the snack bar. The Kabanon? The perfect place for a relaxing and gourmet interlude between dives in the Lagoon.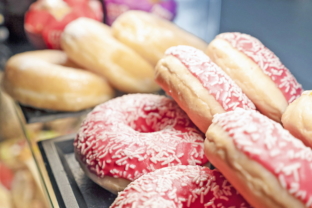 The spot for
major gourmets