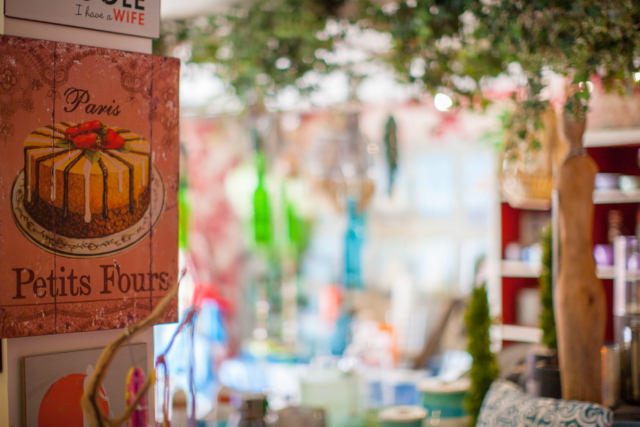 humm
The "Rue du commerce" (shopping street)
All the services of a 5-star campsite
Within the Rue du Commerce, find all the services and shops to miss nothing and meet your every need during your unforgettable stay at Le Sérignan Plage. Services which will simplify your life!

A team that is attentive to you

Food
shops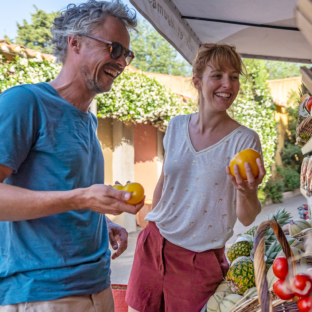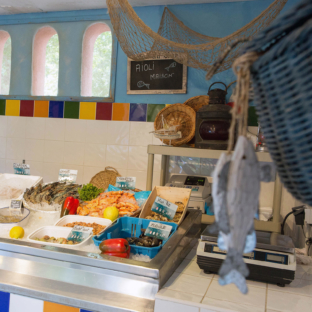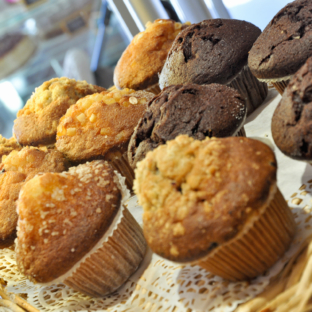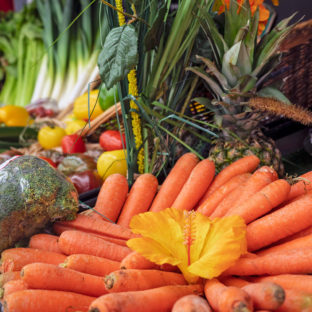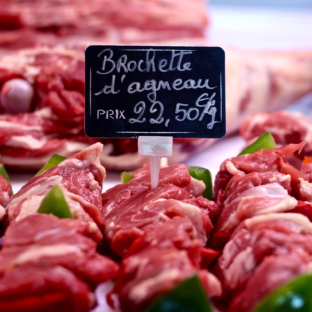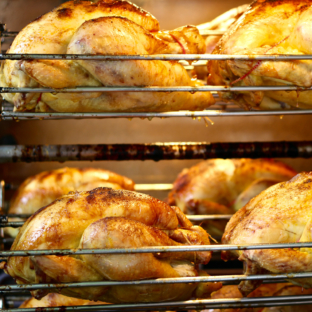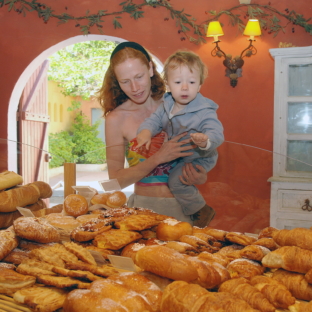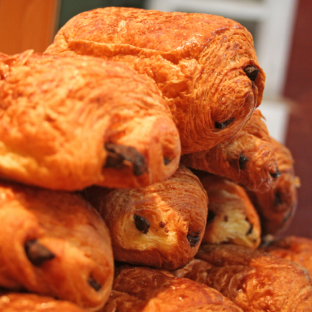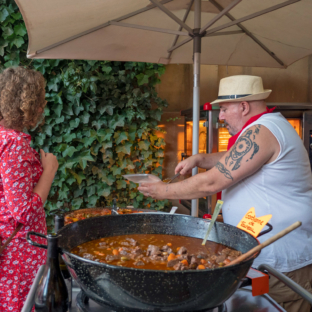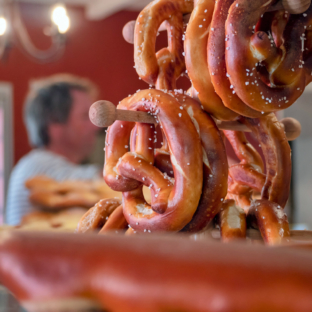 For your every need
The team at the mini-market offers you all the products you need, so that you don't waste your time in hold-ups in supermarkets and fully make the most of your holiday. You are in the south, the weather's lovely, it is the opportunity to enjoy the early fresh fruits and vegetables of Le Sérignan Plage!
For your campsite barbecue benefit from advice from our very enthusiastic butcher. On-site, you have the possibility to order your favourite cuts of meat: free range roast chicken, grills or even cooked cold meats.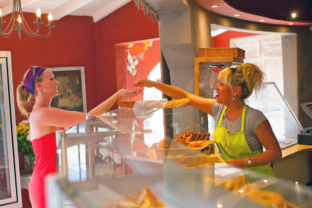 In the morning, our baker is the first one up! A wide variety of breads, sweet breads and buns, croissants, brioches and pains au chocolat and pastries are offered by Gisèle and Vanessa.

Saturdays and Sundays:
it is better to reserve your order!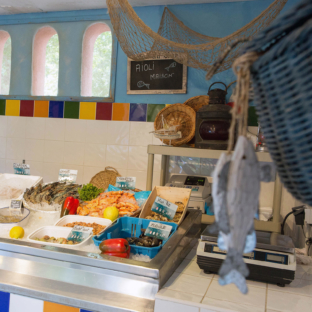 Make the most of being by the seaside to enjoy good fish and fresh shellfish. The fish shop prepares your fish so that you only have to grill it.
The opportunity to have it delivered
to your pitch
Fruits · bread · fish · souvenirs ·
Fruits · bread · fish · souvenirs ·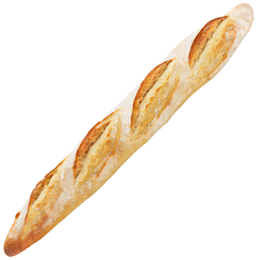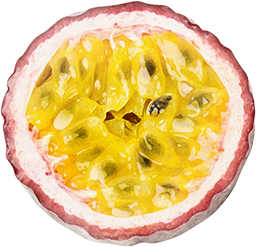 Essential
services

The services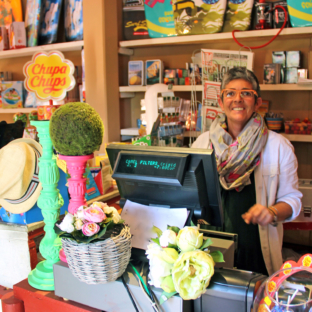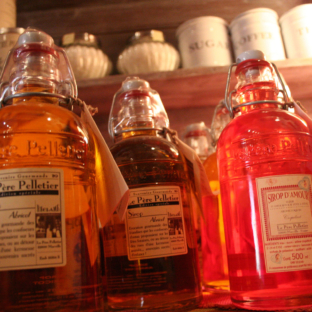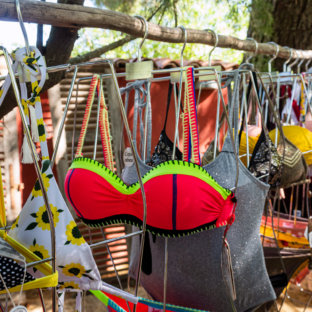 Everything to
satisfy you
There are a large number of shops and facilities at the heart of the campsite. On-site, holidaymakers will find everything necessary for a perfect stay on the best campsite in France.
At the newsagent's of Le Sérignan Plage, find lots of souvenirs, stay informed of the news, send a postcard to your loved ones, try your luck and delight your children!
Amidst an ancient décor, 10 washing machines and 2 tumble dryers are there to save you the drudgery of hand-washing. Other machines are available in the campsite's sanitary blocks.
At the
newsagents:
International and national press
Postcards
Phone top-ups
Games
Batteries
Souvenirs
Magazines
Books
Sweets
Ice creams
Candyfloss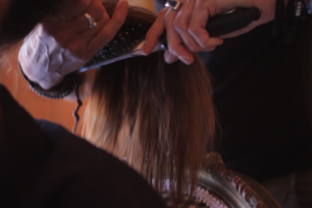 Make the most of the holiday to look after yourself at the hairdresser's! Our professional team is there to give you the best advice. Beauty treatments are also on offer to you.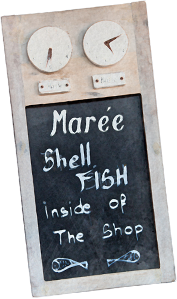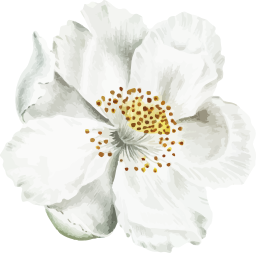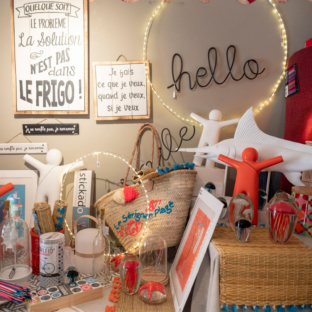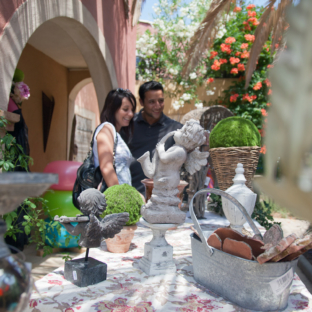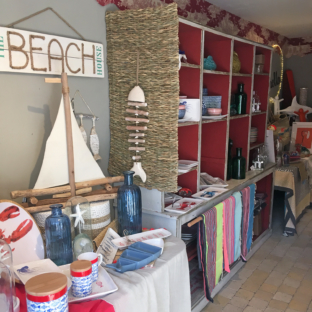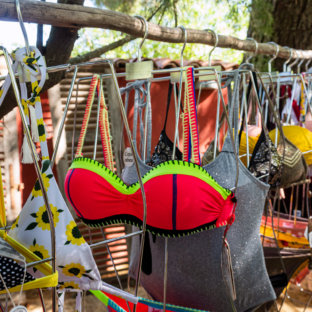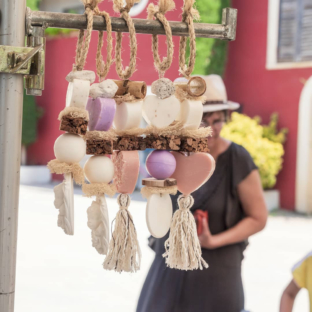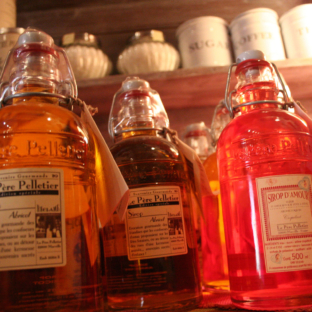 Decorative
items
Do you love our decorations? Discover our shop to find all decorative items and accessories on our Yelloh! Village campsite.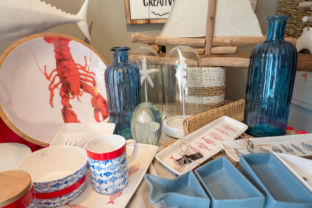 The online decoration shop
(Coming soon)