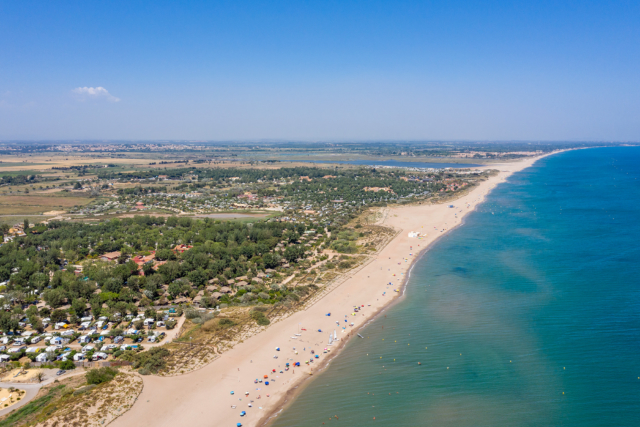 Customer reviews

Leslie – Rickmansworth
"Clean restaurant food very good we will be back next year."
Paul – Crawley
"Great holiday. We wanted to be close to the beach and couldn't really have asked for a better location. We loved the beach and the pool facilities especially the balneo…."
Alanna – Sligo
"We loved our holiday at the village and we had our kids and mother in law with us and felt it offered something for everyone. The staff were very helpful and friendly."
Stephen – Lincoln
"First visit back to site after covid, not disappointed"
Robert – Thetford
"As perfect as ever great people and great weather we look forward to our stay's every year"
Clifford – Bromeswell
"Great campsite. Never stayed in lodge tent before. Overall it was good, fairly well equipped"
Wolfgang – Breisach
"super for family holiday. Accomadation clean, beds comfortable. We enjoyed our stay very much and would recommend it to others."
Stephen – Stockbridge
"Overall very good but some minor irritations that you should sort out"
Dirk – Chesterfield
"Wonderful stay, excellent facilities"
Michael – Leeds
"We really like coming to Serignan Plage"
Lasha – Geneve
"- very well organised facilities, facilities easy to access, clean and tidy, staff were friendly and welcoming – the standards are at the top. – service at the restaurant (La…"
Christopher – Kidderminster
Hayley – Brighton
"We loved the site and thought it was beautiful and really well maintained. We had a few issues with our cabin though – no plug in the sink, a microwave that grilled on the…"
Helen – Walton-on-thames
"Reception good but lacked info on use of safe and evening entertainment"
Kristian – Berkhamsted
"Lovely clean well appointed site with good facilities."
Olga – Strakonice
"Amazing camp for families! Super clean facilities, really friendly stuff."
Wendi – Harrogate
"Lovely site. Good facilities. Just a little too busy at times"
Nicola – Sheffield
"Excellent, it could not have been better."
Michael – Worthing
"Fabulous stay. Site is great. Kept so clean. Beach is just the best. Entertainment varied and professional. Staff amazing. Only slight downside is the size of the pool for amount…"
Sue – Tadley
"Awesome x clean, well run, entertainment fab. Always sun beds available. Excellent site, had a fabulous holiday x have stayed numerous times before and would come again. Also…"
Rhian – Cardiff
"A wonderful time at a fabulous campsite. Great staff, wonderful entertainment, fabulous place, thank you. We did struggle with the wifi at first which had to be changed, which is…"
Dillon – Kenmare
"beautiful experience and a stunning place surrounded by nature"
Alan – London
"Decent facilities but very basic accomdation given the price"
Nick – Manuden
"This is our 2nd vist and we stayed in the Canardiere this time around and overall we had a fantastic stay with our two children aged 9 and 7."
Anna – London
"Amazing! My husband has been coming here since he was a little boy, it's kept its charm but got better and better."
Nicola – Birmingham
"It was wonderful to be back again although did seem much more crowded than before."
Katherine – Worcester Park
"We had a brilliant stay! Absolutely loved it. It was perfect for us and our children (2 boys ages 4 and 7)"
Frederik – Rijen
"Overall very good stay. Nice place, a lot of nature trees and flowers, we had a very shady spot! Good!! Points to improve, place CD17 does smell like the sewer. Sleeping mattress…"
Richard – London
"It's our second stay and again, we thoroughly enjoyed ourselves. The site itself is beautiful, spotlessly clean and very relaxing."
Rachel – Worcester
"Third time visiting and we will be back. Good value for money. Great location and really well managed site. Best of all the staff are amazing, attention to detail is exceptional -…"
Timothy – Harpenden
"Reliably brilliant every time. Great staff, clean facilities, and loads to do."
Stephen – Bromsgrove
"Negatives – Chalet location was next to rubbish collection. BBQ ordered ran out of gas and found it expensive in boucherie, shop and bars. Positives – Plenty to do for kids,…"
Mathilde – Bouloc
"Fantastic venue for a great family holiday. Top quality activities and entertainment for all age groups."
Nancy – Thornbury
"It's a good site with lots of facilities and good beach. Staff are welcoming and helped to find a nurse after an accident.We were disappointed with the location of one…"
Chris – Sutton-in-ashfield
"Excellent evening shows."
Brian – Alresford
"Wonderful resort but too many people"
Lucy – Reigate
"Fantastic facilities, accommodation, kids club and entertainment. Would love to return"
Jerome – Barnet Londres
"3rd time at Le Serignan Plage, great camping with great facilities."
Anna – Leeds
"As first time campers with Yelloh, we really enjoyed our time at Serignan Plage."
Zoe – Mirfield
"Lovely large fully serviced pitch. Excellent facilities Brilliant for families"
Craig – Pontypridd
"We have stayed at Serignan many times and always enjoy our stay. From arriving at reception to collecting our pool passes and shopping on site, everyone was very friendly and…"
Donal – Cork
"Great location of our accommodation so close to beach, shop and swimming pool"
Andrew – Trowbridge
"Lovely place – great atmosphere, plenty to do. We had a great time."
Fergal – Monaghan
"Very good. Staff were lovely. Facilitities were excellent and evening entertainment was super."
Graham – Catterick Garrison
Clare – Stonehouse
"We had a lovely time and enjoyed the whole experience of the park!"
Jennifer – Crewe
"Brilliant. Excellent campsite. Superb facilities. Amazing entertainment"
David – Paignton
"Good stay nice campsite"
Daniel – Coventry
"Location is excellent, and the overall services are also very good. We stayed in a Cottage Patio, and it felt it was getting a little old. Kitchen unit doors didn't fit properly,…"
Stacey – Darlington
"Lovely pitch, reasonable entertainment, clean facilities"
Lisa – London
"Wonderful, very relaxing and so much to do for children. My family love it. 2022 was our third visit."
Andrew – East Grinstead
"Great location. We have been coming for years."
Yvonne – Edinburgh
"Staff very helpful, amenities clean and well kept, shop expensive."
Ian – Solihull
"Superb entertainment headed by Thomas. Beds were all being taken at 10 am and not used but this was quickly resolved and everyone was then able to find a subbed at the poolside…"
Paul – Cork
"We loved our time in le seignan plage. Pool is fab, staff so helpful. It would be great if bbqs are included in all accomm."
David – Belfast
"Just the best place for a holiday!"
Cara – Rathmines
"Great place. Only negative is the pool can be a bit chaotic, a lot of 'horse play' permitted."
Emer – Cork
"Beautiful site with excellent facilities. Perfect."
Martin – Edinburgh
"Great holiday, with like minded people."
Lisa – Limerick
"Again we really enjoyed our stay and look forward to returning however there are a few minor issues that could make a big difference if resolved."
Elaine – Limerick
"A lovely campsite, pools and slides are ideal for the kids and pitched really well to all ages. The campsite itself is very clean. We had a problem when we arrived in that our…"
Michael – Dublin
"Overall a good experience although i am Scoring a little bit lower compared to previous trips to the camp site. The pools , slides and site itself are still excellent for young…"
Boris – Cork
"We love the Serignan Plage campsite. Fantastic layout with lots of greenery. A few steps and you are on the beach. Pools and waterslides for the kids. Activities for the younger…"
Daniel – Launceston
"Great site but very expensive. For the price it was a shame all the beach activities were not avaiable and the WI-FI was terrible"
Linda – Coventry
"Great to be back again! Everything up to our expectations."
Mary – Templemore
"Lovely friendly place and safe"
Barbara – Cabinteely
"Really enjoyed our 3rd visit. The facilities are excellent and the staff are very friendly."
Paul – Linlithgow
"Great holiday. Site was very clean and maintained with great facilities."
Iain – Glasgow
"We have really enjoyed our first stay at Serignan Plage. The campsite is lovely, well maintained and scrupulously clean. The children enjoyed lots of activities and the animation…"
Geoff – Hastings
"Excellent location and well run campground. Everything is clean and tidy and the staff are very friendly."
Hege Kathrine – Flaktveit
"Clean toalett and beatefull plase"
John – Glasgow
"We had an amazing time and will definitely be coming back. The facilities for the kids were amazing, the entertainment was brilliant and the food on offer was excellent. We all…"
Alexander – Blackpool
"The site is lovely and the people nice. I would like to see write and communicated what you need from your gests regarding what is acceptable on and around the pitch regarding…"
Neil – Dun Laoghaire
"lLoved everything about the place, fantastic cabin, landscaping, facilities. Would have liked the following to be available – tap water for kids at the bar, instead of paying for…"
Louise – Maidenhead
"Excellent, a wonderful holiday. Yelloh village Serignan Plage is full of joy"
Andrew – Limerick
"There was nothing for teenagers, no club no activities."
Thomas – Cullompton
"The site is great and had everything we needed. The accommodation wasn't quite as good."
Pippa – TortellÀ
"AMAZING – ON ALL LEVELS! Definitely a 10/10 for satisfaction."
Joanne – Dublin
"This was our first campsite holiday and we throughly enjoyed it. The cabin exceeded expectations. Really well stocked kitchen and so so clean. The pool/slides and cafe were…"
Gordon – Blaengwynfi
"Don't change a thing could not fault anything"
Anthony – Stockport
"Overall delighted with the holiday from arrival to departure. Our accommodation was in a great spot, easy walk to the beach, shopping area and the pool. The shops sold everything…"
Sascha – Hardt
"Great place with professional and friendly support. Very clean place with a lot of activities for kids and teens."
David – Bristol
"It was the best campsite Ive ever been to"
Emma – Hillsborough
"Brilliant holiday, beautiful well kept site, our 4th time at this site. Highly recommended and will be back"
John – Dublin
"Amazing value. We stayed at the beach- there was no WiFi working. Standard of wifi across the village was poor and not in keeping with quality of the rest of the village…."
Sean – Raheny
"Beautifully landscaped grounds , friendliness everywhere and a very professional and child centred animation team"
Daniel – Newcastle Upon Tyne
"Absolutely loved our time at Serignan again."
Stewart – Larbert
"Excellent facilities, clean and well maintained"
Ray – London
"We had a really nice time and enjoyed our stay. We would consider returning in the future."
Simon – Northampton
"We would have given 10 but the pool was broken on our last day."
Michael – Altrincham
"Great site, fantastic facilities. Could do with more for teenagers to do while on site. Something like a tree high wire with all the trees on site or more older kids organised…"
Lucy – Bexleyheath
"Fantastic holiday! Our accommodation was comfortable, we loved the swimming pool areas, the provision of bikes, the butcher/bakery/Casino etc, everything!"
Anne – Montaigut Sur Save
"We have stayed a number of times over the years at Serignan even in 2021. However our stay this time was disappointing for a number of reasons. The gardens where we were…"
Erik – Wijhe
"Very large camp site. Only for those who enjoy staying on site and refrain from exploring the area."