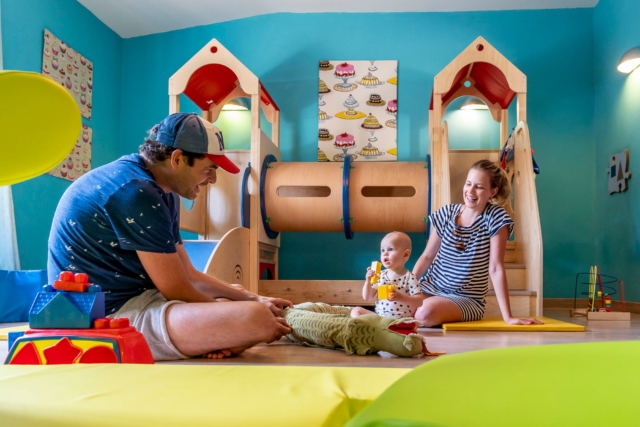 Camping with a baby, a holiday for the very young!
So that your camping holiday with your baby is perfect, we have thought of everything at Le Sérignan Plage. Find the maison des tout-petits (house for the very young), the swimming pool for baby, and the many advantages of your 5-star outdoor seaside hotel in the Herault!

A campsite with a baby club

The house
for the very young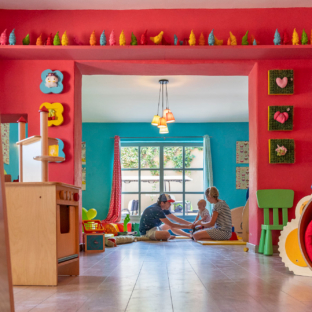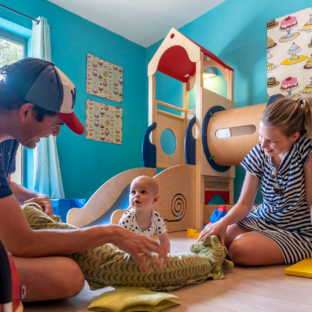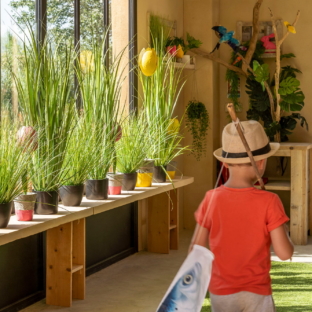 Special
times with your baby
The Le Sérignan Plage campsite welcomes you for a wonderful family holiday, and with you and your baby or babies by the sea. Here, there is no place for the unexpected. We have thought of everything for the well-being and comfort of your babies and toddlers. Starting with a genuine house laid out as a play area for the under 4s. This convivial area is heated and air-conditioned according to the seasons. On-site, in the Maison des Tout-Petits (house for the very young), you will find games specially adapted to your baby's early learning, decorated in soft colours to put his or her mind at ease.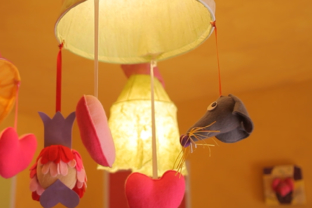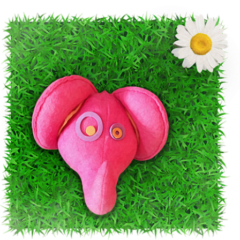 Teddy · cuddly · toys · early learning ·
Teddy · cuddly · toys · early learning ·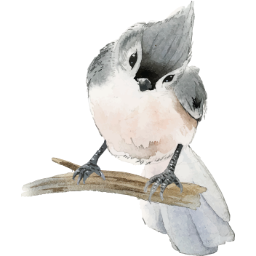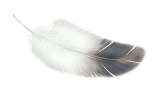 A swimming pool for babies

Paddle
with baby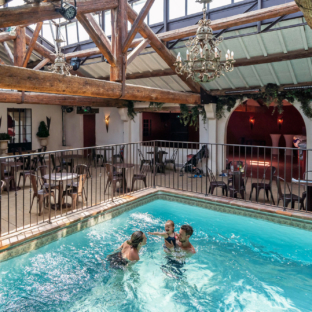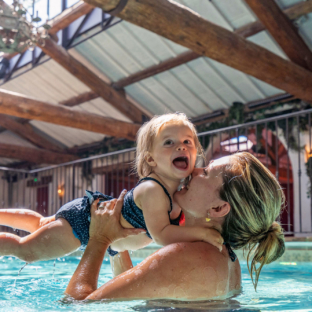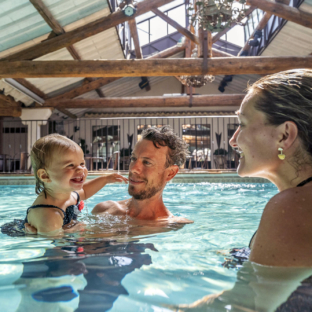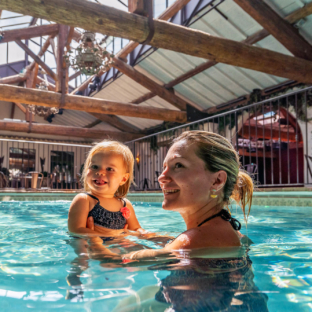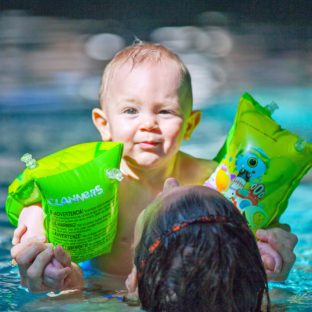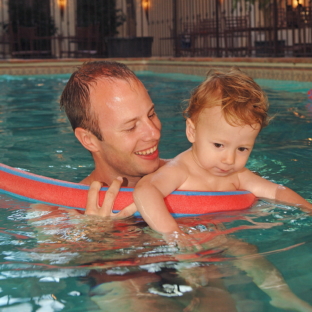 Discover
the delights of water
The second attraction for your tiny tots, the indoor swimming pool, is set aside for baby swimmers. To share with them the joys of water in complete tranquillity, Le Sérignan Plage is equipped with a pool heated throughout the year, and well away from all of the hustle and bustle. A favoured location for unforgettable times with your child, this swimming pool with a depth of 1.5 metres enables young children to feel, whilst in their parents arms, the various sensations of the paddling pool.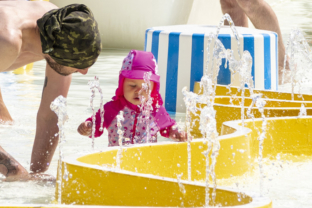 The most intrepid will have fun in the huge paddling pool of the Lagoon swimming pool, much more lively but nevertheless safe with their parents accompanying them. The paddling pool comprises little water, but has a little waterfall and numerous water jets for playing.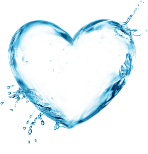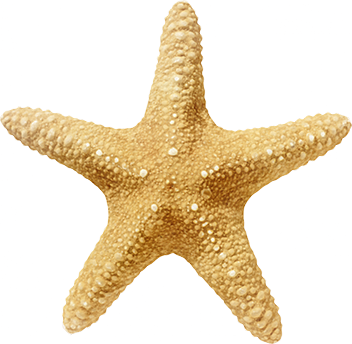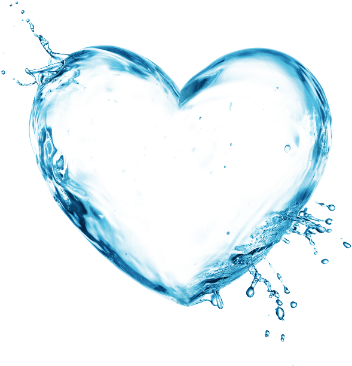 The advantages of Le Sérignan Plage
as a family with your baby
Facilities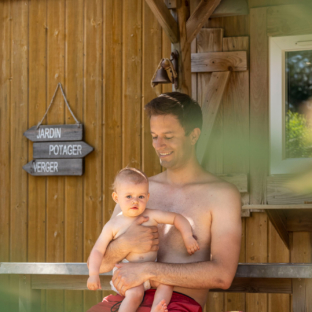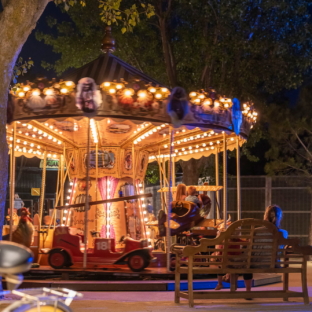 Everything for
baby's well-being
As regards accommodation the Yelloh! Village Le Sérignan Plage also offers rental of specially-equipped mobile homes such as the Cottage Cabane mobile homes, which have 3 bedrooms for the largest families. Moreover, all of the holiday rentals are equipped with a free baby kit, during the entire season.
Everything is possible on our campsite for your baby and you will find, available for hire, pushchairs, bathtubs, baby seats and beds If necessary, you will find, available for hire, pushchairs, bathtubs, high chairs and cots. Our grocery has everything for baby's well-being. Le Sérignan Plage is heaven for the very young and their parents!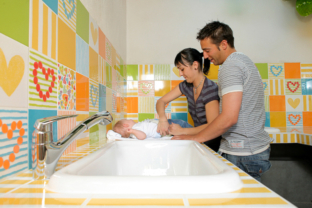 We have thought of everything
Equipment
hire
for babies
Push chairs
Baby seats
Cots
Bathtubs